by lars on 8/02/2015
The ProVari P3 – one of the sturdiest, most reliable, high quality mods out there. A workhorse that will stay with you for years.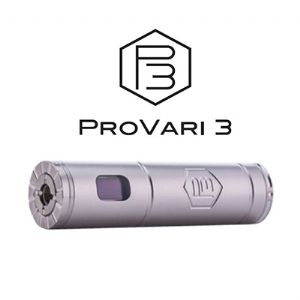 Yes, it's only 20W, but it is perfect when you're on the go with your lower wattage tank! Right now you can get $30 off, by heading to the E-Liquid Recipe Forum! The offer is valid until Feb. 12th 2015, so hurry on over!
No Comments